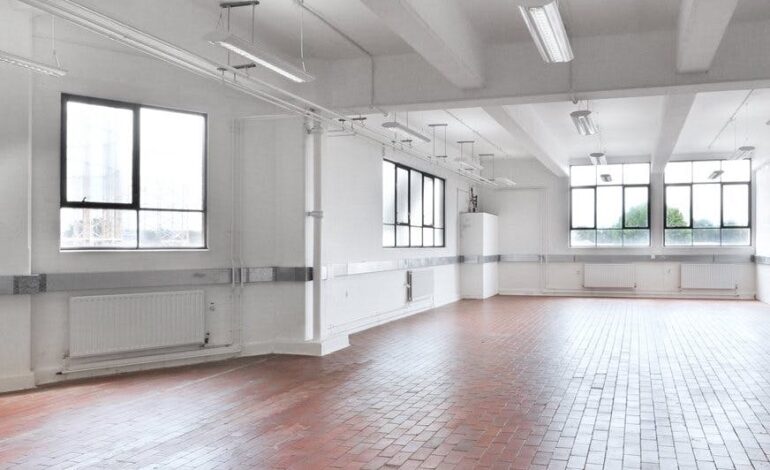 Parma House, N22
Parma House, N22 is an office building that is an exceptional development-ready today, is one not to be missed.
The office building is located in the very heart of Wood Green very close to Alexandra Palace station as can be seen on the map below. This means you can expect the best office features that London has to offer. Parma House, N22  is ready for occupation today so register your interest to avoid missing out. The space is ideal for tech companies or professional businesses wanting office space in the heart of Wood Green. Its superb office building for media or tech businesses looking for new offices for next year.
Parma House, N22 is superb also because it has windows on all sides beneficial for companies wanting good natural light. The development program is focusing on using the highest quality finishes which is great for companies who want to attract quality staff to work in their organisation. Fast speed IT infrastructure will also be included within the property.
Victor Harris has access to this unique opportunity and we have further information on request. For example, we have access to more detailed information which includes floor plans along with the office specification.
Wood Green Office Space
Pricing for the building is based on fully inclusive. It is therefore available on competitive rates for those who want to pre-let space in the building. The desks within the space are very generous in size. Perfect for those looking for spacious office environment in a new office building. The office breakouts are also going to include plenty of meeting rooms which will be throughout the building. The breakout areas are very carefully put together refurbished to a high standard.
Office space is going to have a number of spacious meeting rooms and plenty of breakout areas. Ideal for business who do a lot of entertaining and have frequent meetings. The office is ideal for a hard-working environment whilst also giving companies a feeling of space. Parma House, N22 is a building for businesses that require quality office space in the heart of Islington. The letting policy is based on a first come first serve basis which means those who are early will benefit. We recommend you register your interest today in order to avoid missing out on the office space.
Prices from £7,520 per workstation per month plus Vat. The office available is for 232 workstations. 
Amenities
Stunning entrance.
Media style.
Generous breakout space.
Showers and changing facilities.
Cycle storage.
Managed office space
Space for up to 232 desks
Demand for the property is already high. Victor Harris is working on a first come first serve basis. Would you like to hear more from us or if you want to view another office click here. Want to view other office space? 
Location
Alexandra Palace
11 minute walk
Turnpike Lane
14 minute walk