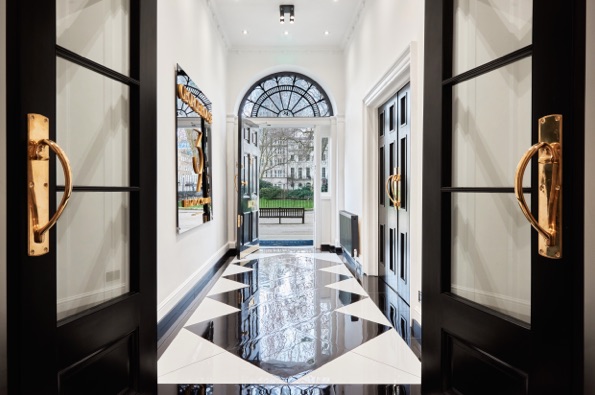 39 Fitzroy Square, W1
39 Fitzroy Square, W1 is an office building in Fitzrovia which is between Warren Street and Goodge Street Stations ready for inspections through Victor Harris Commercial. The office building is located in the very heart of Fitzrovia ideal for businesses wanting to be in the heart of Central London. The stunningly styled serviced office London building is great for companies wanting to be in a high-quality property at a good price in W1. 39 Fitzroy Square, W1 is ready for occupation for 15-22 people and a viewing is recommended due to the interest in the property. So register your interest today to avoid missing out on serviced office London. Property has a range of amenities, for example, a number of breakouts and meeting rooms. The building also has a spacious, newly refurbished, entrance hall which is great for those looking for a smart first impression to their offices. Are you, therefore, a business who wants new offices with plenty of breakouts in serviced office London?
39 Fitzroy Square, W1 is a great location in the heart of Fitzrovia for all styles of businesses. It also has great natural light which includes its own lounge areas and breakouts. The building is a newly refurbished building to the highest standard which is beneficial for companies wanting presentable office space at serviced office London. If you want to be in a central part of London at a reasonable price the property is superb. Fast speed IT infrastructure will also be included within the property along with complimentary meeting rooms. The property, therefore, has been created with tech and finance companies in mind.
Fitzrovia office space
Pricing for the building is based on fully inclusive with no fit-out costs. It is therefore available on competitive rates for those who want to secure space in this desired location.
The desks within the space are very generous in size. Perfect for those looking for a spacious office environment in a new office building. Breakouts include plenty of meeting rooms throughout the building and includes lounge space. Furniture and desks are all in the space making it ideal for quick occupation. Suitable for companies who want to move into serviced office London office space without unnecessary delays.
The office space is suitable for media or tech companies wanting to enjoy the best of Fitzrovia. Ideal for a business that wants to be in Fitzrovia for an affordable price. Should you want a hard-working and social environment 39 Fitzroy Square, W1 is the space for you. Local amenities are also close to the building not to mention Warren Street along with plenty of places for food. Location is not only great for food but also has plenty of places to entertain such. Being close to these areas is also ideal to attract staff at serviced office London.
Letting policy is based on a first come first serve basis which means those who are early will benefit. So Victor Harris highly recommends you to register your interest today in order to avoid missing out on the office space.
Prices from £12,525 per month plus Vat for 15-22 desks. Book a viewing. 
Do you want to list your property to this website? All you need to do to list your property is Register today
Amenities
Printing
Fruit & Snacks
Coffee & Tea
Cleaning
Bike Storage
24hr Access
Trading Address
Secure Access
Reception
Disabled Access
Mailing Address
Kitchen
Meeting Rooms
Furniture
Wifi
If you would like to view other office space, click here to find out more. Want to view other office space?
Location
Warren Street
4 minute walk
Goodge Street
7 minute walk